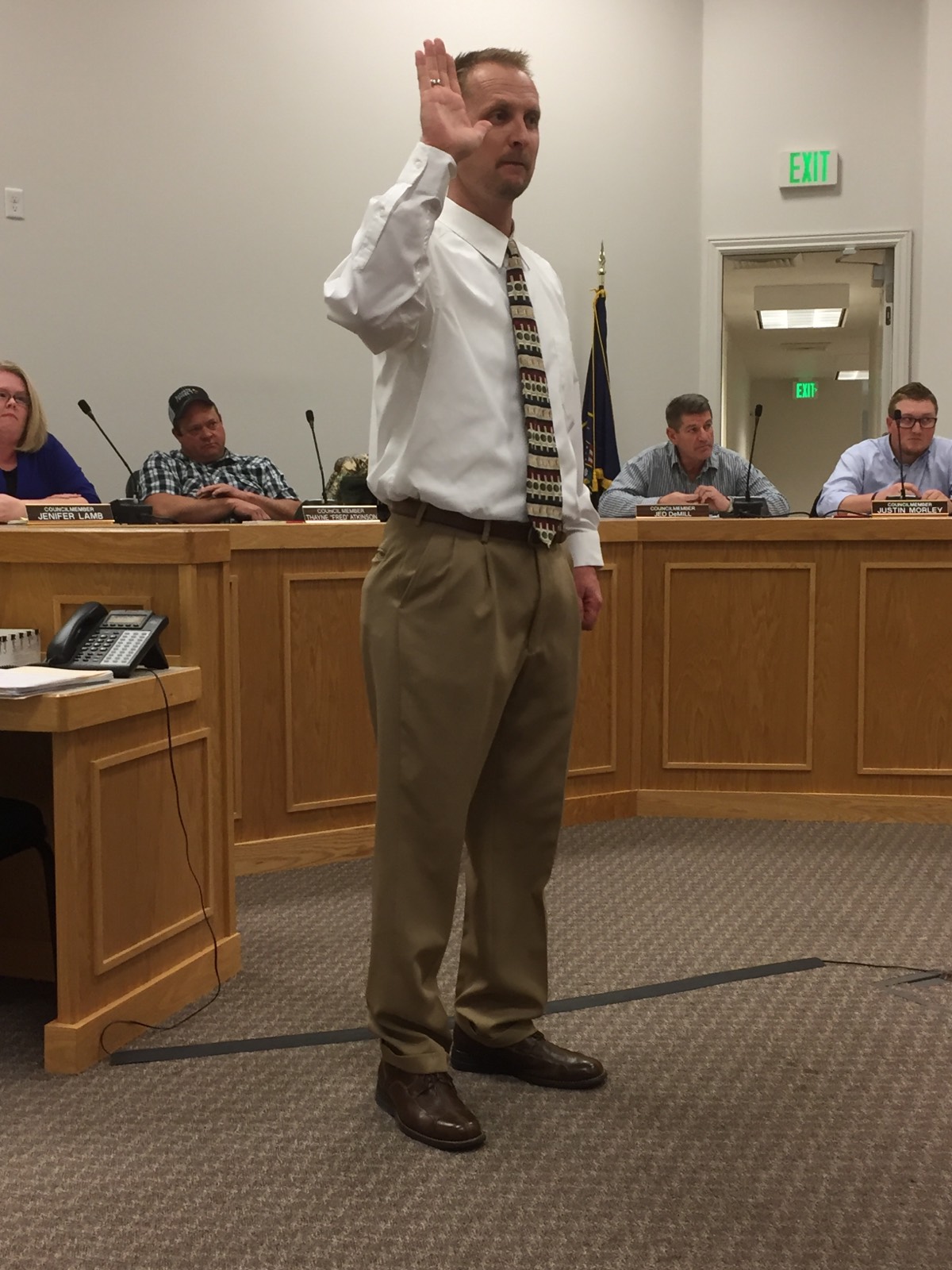 Moroni City began the new year by swearing in its new mayor and new councilmembers at City Council Meeting held last Thursday, January 4th.
Mayor: Paul Bailey (pictured at right)
Newly Elected Councilmembers:  Justin Morley,  Thayne "Fred" Atkinson, Jenifer Lamb, and Orson Cook. (pictured below)
Welcome to all of you! We look forward to your service to the City.